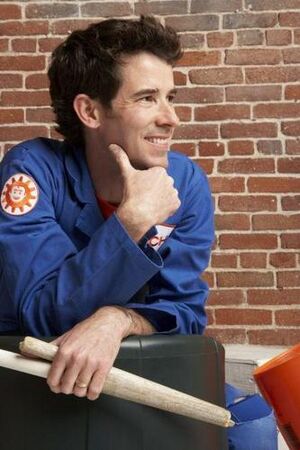 Rich Collins is the multi-instrumentalist of the Imagination Movers. He works the recording studio's controls. On the TV show, he is once said to be a ballplayer, also seen as the band's drummer, but also varies to guitar and bass in concert. Rich originated from Washington, D.C., and is a graduate of the Catholic University of America. In 2015, it was announced that Rich Collins will stay in the group with Dave Poche, Scott Durbin, and Scott "Smitty" Smith.He currently has 2 children and 1 wife and a big house and loves his children very much.
He Was Born: Aug 30, 1969.
Period Of Activity In The Band: 2003.
Pre-Period Of Musical TV Series: Aug, 2006.
Period Of Musical TV Series: March 1º, 2008.
TV Series: Sept 6º, 2008.